MGallery is a collection of storied boutique hotels to discover the world and beyond, providing a delightful and unique experience inspired by the local essence of the hotel and its authentic story. Each MGallery location leaves guests enriched with a collection of emotions that make their stay truly memorable.
The Retreat Palm Dubai Mgallery by Sofitel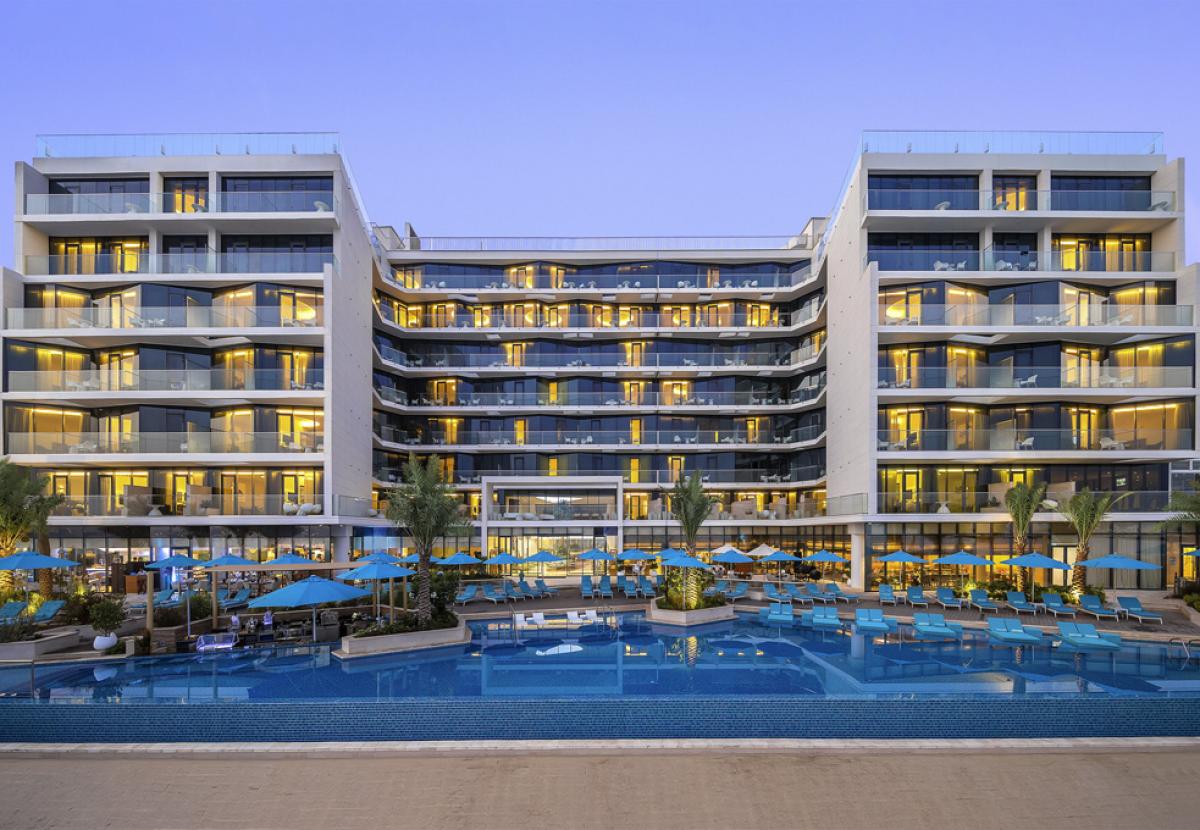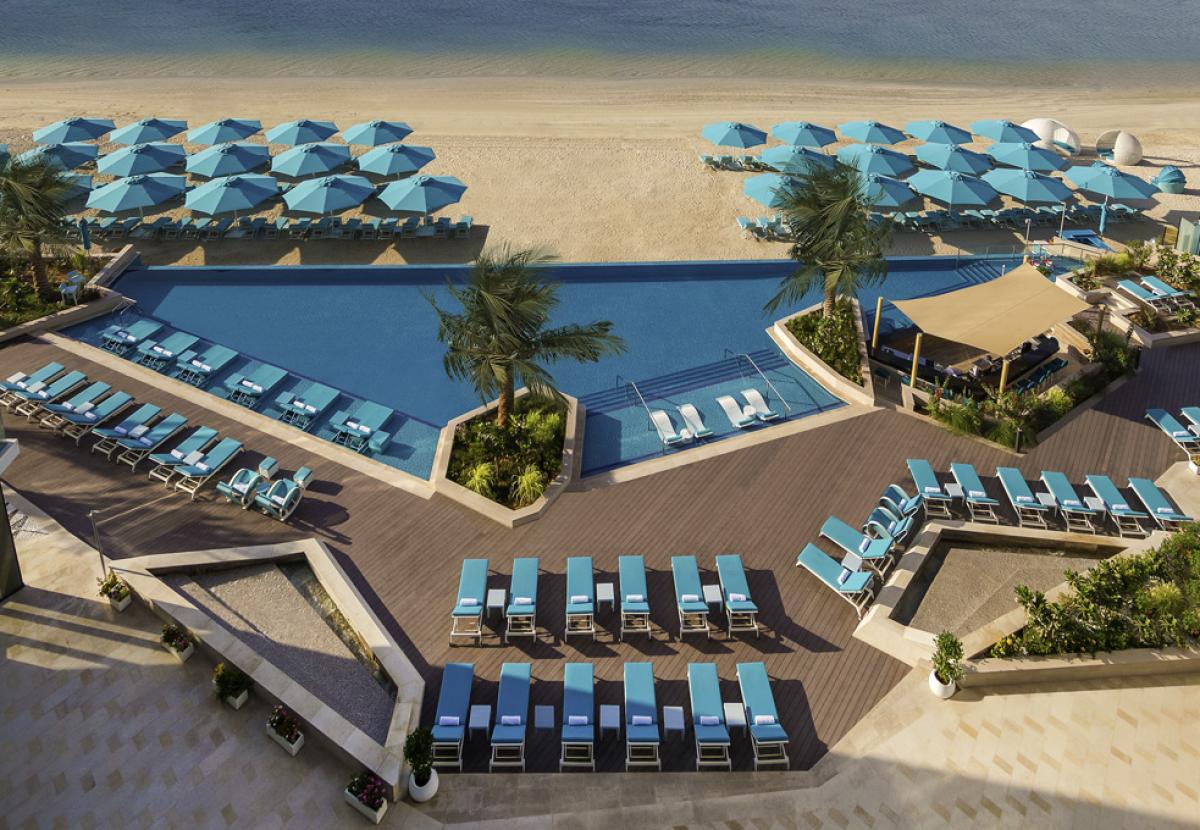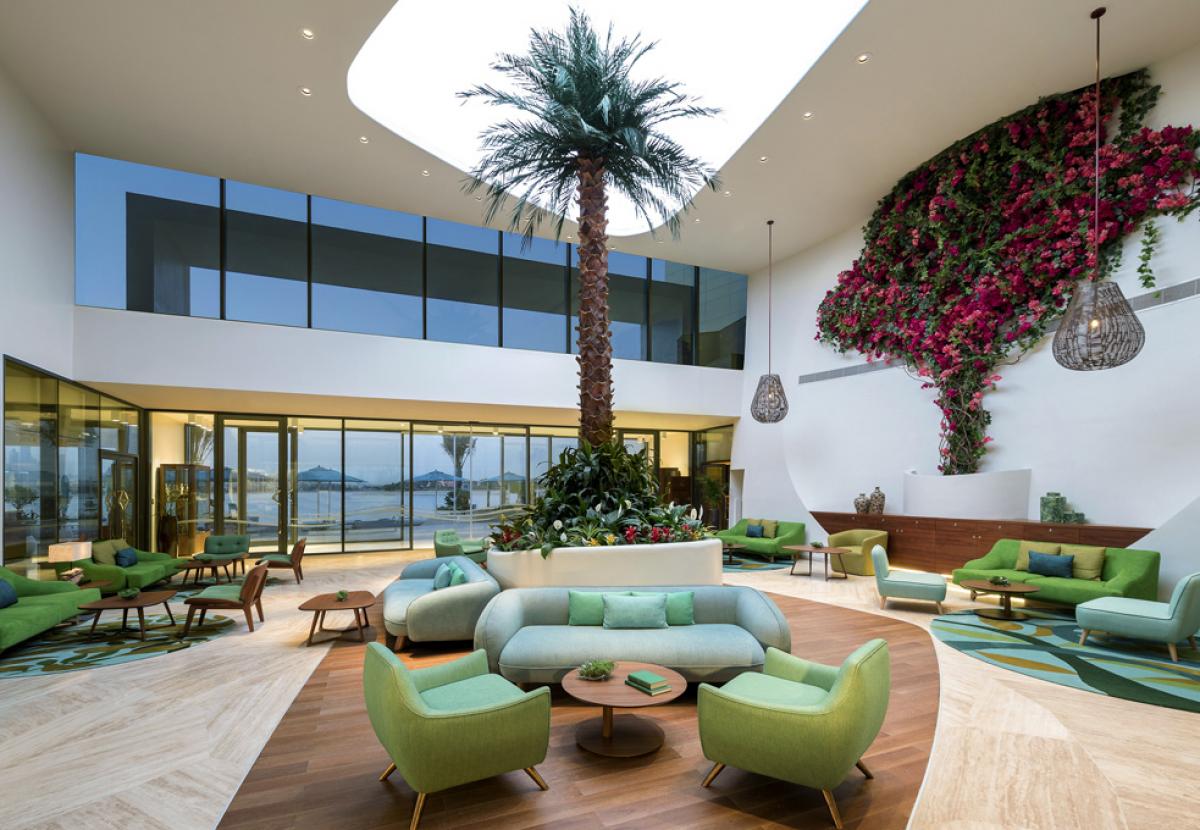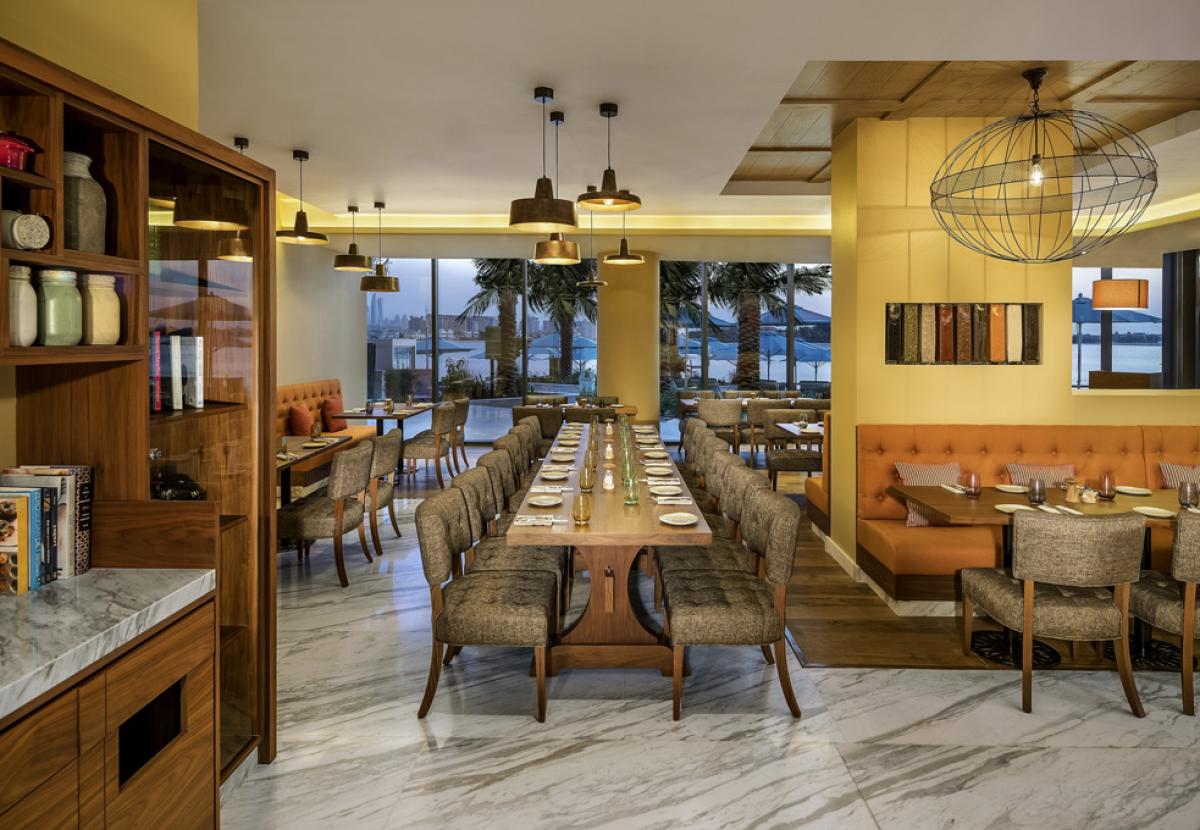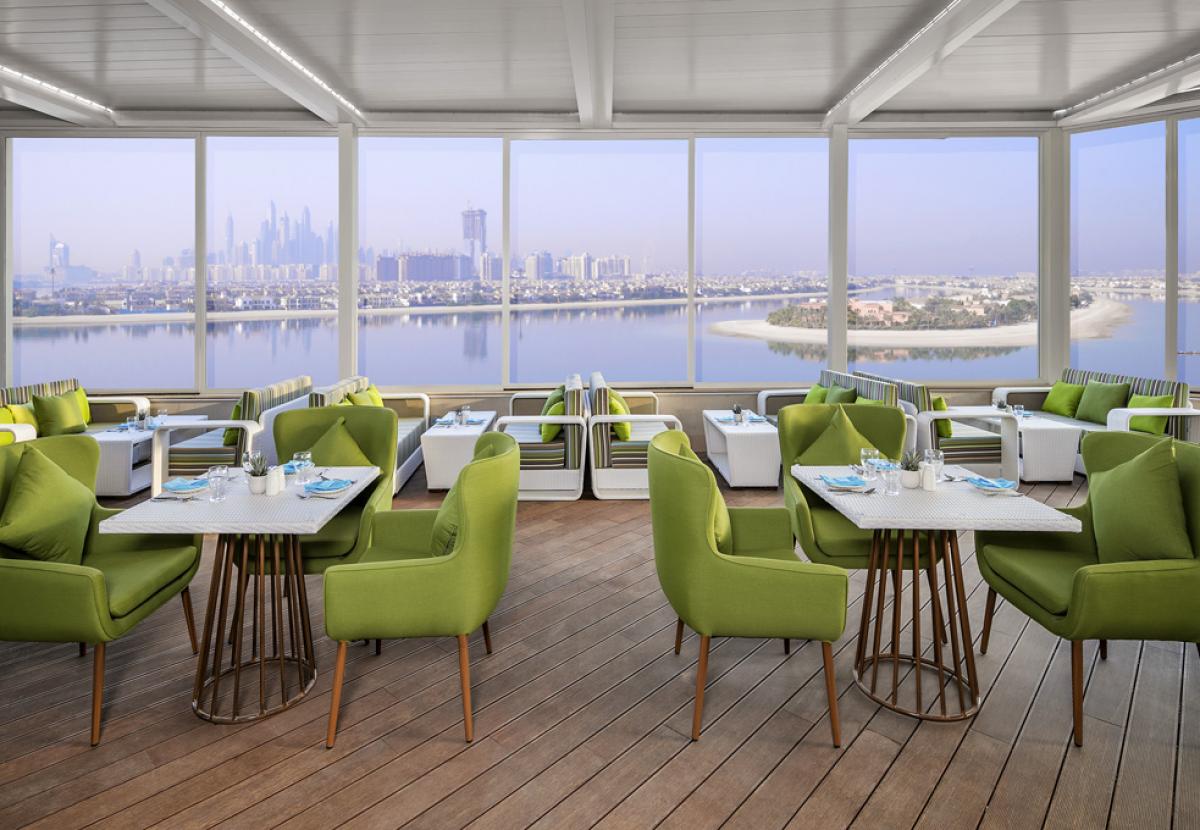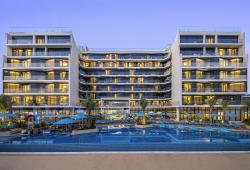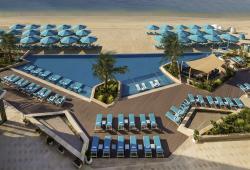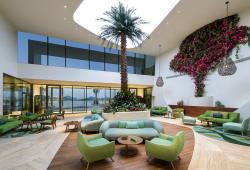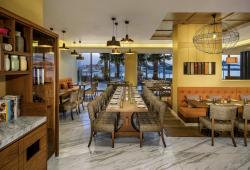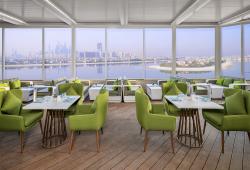 1 Bedroom Suite Palm Jumeirah Sea View:
23
1 Bedroom Suite Partial Sea View:
13
Premium Palm Jumeirah Sea View:
54
Deluxe Room Palm Jumeirah Sea View:
72
Deluxe Room Partial Sea View:
44
The Hotel
As is characteristic of MGallery's 'Serenity' properties within its portfolio of over 100 hotels, a philosophy of wellness runs throughout the hotel and inspires guests to live a healthier and more sustainable lifestyle. Tucked away on the exclusive coastline of Palm Jumeirah's East Crescent, the beachfront destination houses 255 picturesque rooms and suites, all designed with natural elements, earth tones and a harmonising Feng Shui philosophy throughout. At the heart of the resort is the Rayya Wellness Centre, inspired by a 360-degree holistic wellness concept, offering organic based products, uplifting rejuvenation experiences and transformational wellness retreats. The unique Rayya Spa features a distinctive array of wellbeing therapies and signature spa treatments, rejuvenating cryotherapy, detoxifying facials and the traditional Hammam. The property features four exceptional dining concepts with a range of options promoting healthy gastronomy, serving an array of nutritious food and beverage varieties made from locally-sourced products. Parents are also afforded peace of mind as they rejuvenate, with the resort's Rayya Kids offering that includes a selection of amenities and activities exclusively for children, such as a fully supervised indoor and outdoor play area with special children's entertainment programmes. This beachfront resort is perfect for those seeking to unwind, re-boot and relax with little ones with an opportunity to explore The Retreat before deciding to commit to more in-depth bespoke wellness retreats.
The Location
Discover the extravagant luxury, high-tech facilities and old world charm of Dubai. This United Arab Emirates (UAE) state is located on the eastern coast of the Arabic Peninsular, in the southwest corner of the Arabian Gulf. Renowned, worldwide, as a booming centre of international trade and innovation, Dubai has fast become one of the world's most popular tourist destinations. Only in Dubai can one gaze upon, and travel up, the world's largest freestanding structure (the Burj Khalifa), shop in both exclusive designer malls and traditional trade souks and indulge in feasts inspired by the flavours of the world while staying in a 7-star hotel! Dubai is the largest and most populous city in the UAE. There are approximately 2,780,000 residents from over 200 nationalities, plus countless tourists and traders on any given day! The state-of-the-art technology and infrastructure, tax-free living and a strategic location in the centre of the major trading continents, make Dubai the ideal to place to do business. The by-product of this is a dynamic prosperity—the reason that Dubai is one of the leading luxury holiday destinations in the world! Extravagance abounds in this captivating city-state. There is a rich Arabic culture that underpins local life in the city, but all are welcome and encouraged to explore and enjoy Dubai to the absolute fullest!
East Crescent - The Palm Jumeirah - Dubai - Emirati Arabi Uniti
INDICATIONS
By car 40 kms from Dubai International Airport / 35 minutes drive; 48 kms from Al Maktoum International Airport / 45 minutes drive; 30 kms from Burj Khalifa - Dubai Mall / 30 minutes drive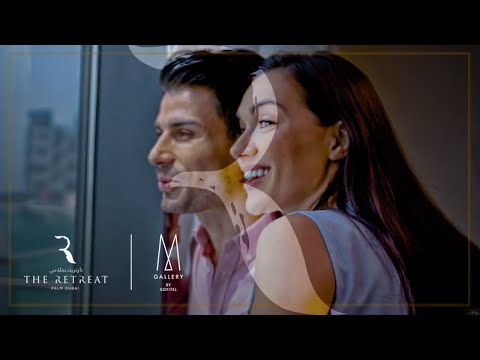 The Retreat Palm Dubai Official Video